LE COMPLEXE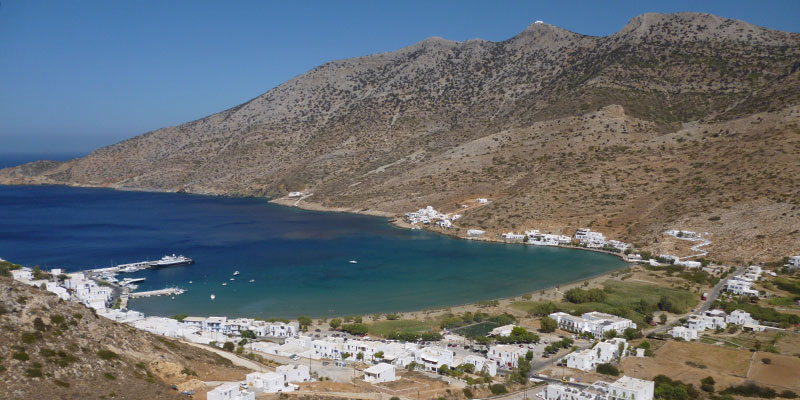 Emplacement
Kamares, un village côtier qui combine tout ce que vous voulez pour vos vacances!
Une grande plage de sable doré (qui a reçu le prix du drapeau bleu), des restaurants et des tavernes face à la mer, des café-bars offrant des cocktails rafraîchissants au bord de la mer...
Ici, vous trouverez aussi les chambres Loumidis, construites dans un emplacement privilégié qui offre une vue magnifique sur la mer.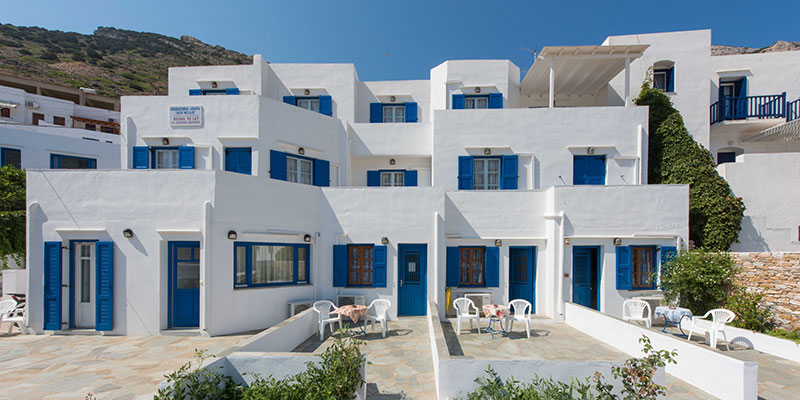 Séjour
Des chambres simples avec un décor simple, où l'on offre tout le confort moderne pour un séjour agréable.
Toutes les chambres disposent d'un balcon privé, d'où vous pourrez profiter de la tranquillité du paysage.
Egalement au rez-de-chaussée du complexe, il y a une maison entièrement équipée, à deux chambres à coucher, qui peut accueillir 2-5 personnes.
Nous serons heureux de...
vous fournir toute information utile
vous recommander des promenades et des attractions
Avis de nos clients

Wonderful
We have stayed at this place for many times. The rooms are very nice. Modern furnitures, which makes the rooms very nice and fresh looking. The rooms they clean very nicely. The view to the beach from the balcony is very pretty. Restarants, Cafés are very close to the pension. The family who runs the place, are so very nice to you. They really makes you to feel as at home. You can really relax and enjoy your stay, also to reasonable prices.
AnnSweeden (Sweeden)

Basic bur Basically Perfect
The room was clean and serviced daily. There was a air conditioning and a TV, though we never used either, fridge and kettle (and we used both). The bed was very comfortable and there was free WiFi too. If you are looking for basic, inexpensive accommodation in the heart of Kamares you simply could not do better than this. We are always overwhelmed at the kindness and hospitality of the Greeks. Our stay on Sifnos was the holiday of a lifetime, so much so, that we are now planning and extended out of season stay there.
Michael51773 (Cambridge, United Kingdom)