THE COMPLEX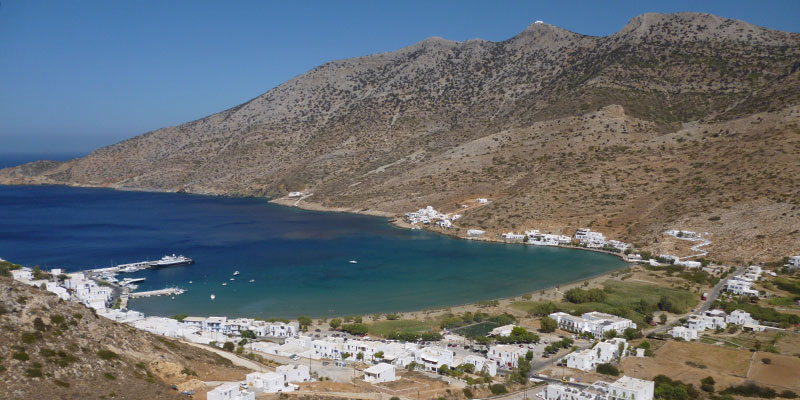 Location
Kamares is a coastal village that combines everything you want on your vacation!
Great beach with golden sand (has been awarded the Blue Flag), seafront restaurants and taverns, cafe-bars offering refreshing cocktails by the sea...
Here you will also find Loumidis rooms, built in a privileged location, offering a great sea view.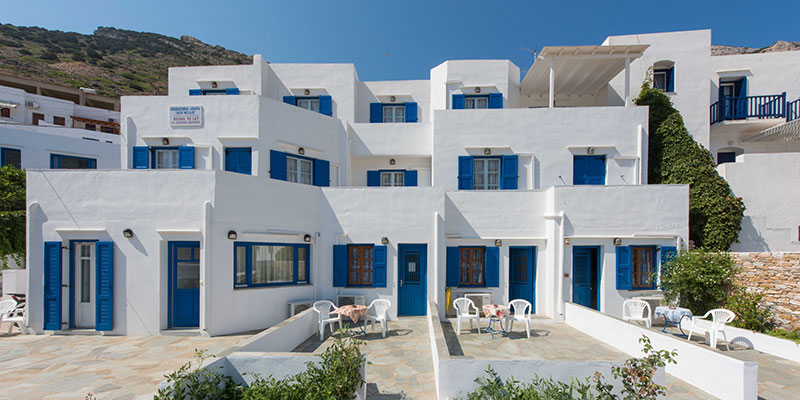 Stay
Simple rooms with simple decoration, which offer all modern facilities for a pleasant stay.
All accommodations have their private balcony, where from you can enjoy the tranquility of the landscape.
On the complex' ground floor there is also a fully equipped house with two bedrooms, which can accommodate 2-5 people.
We will be happy to...
provide you with useful information of any kind
recommend trekking routes and attractions to visit
People said about us

Wonderful
We have stayed at this place for many times. The rooms are very nice. Modern furnitures, which makes the rooms very nice and fresh looking. The rooms they clean very nicely. The view to the beach from the balcony is very pretty. Restarants, Cafés are very close to the pension. The family who runs the place, are so very nice to you. They really makes you to feel as at home. You can really relax and enjoy your stay, also to reasonable prices.
AnnSweeden (Sweeden)

Basic bur Basically Perfect
The room was clean and serviced daily. There was a air conditioning and a TV, though we never used either, fridge and kettle (and we used both). The bed was very comfortable and there was free WiFi too. If you are looking for basic, inexpensive accommodation in the heart of Kamares you simply could not do better than this. We are always overwhelmed at the kindness and hospitality of the Greeks. Our stay on Sifnos was the holiday of a lifetime, so much so, that we are now planning and extended out of season stay there.
Michael51773 (Cambridge, United Kingdom)