Simple rooms with simple decoration, which offer all modern facilities for a pleasant stay.
All accommodations have their private balcony, overlooking the sea, while the unit consists of rooms for two and for three persons.
Rooms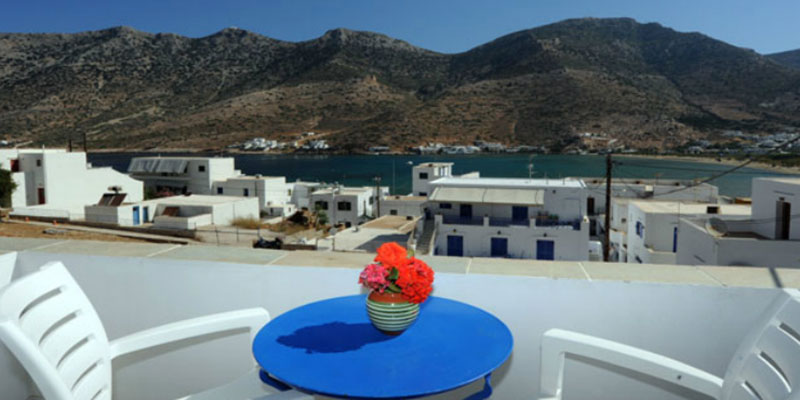 Facilities
All rooms include:
Air condition
Free WiFi
Kitchenette - refrigerator
Kettle
Television
WC with shower
Balcony with sea views
Cleaning service is daily.